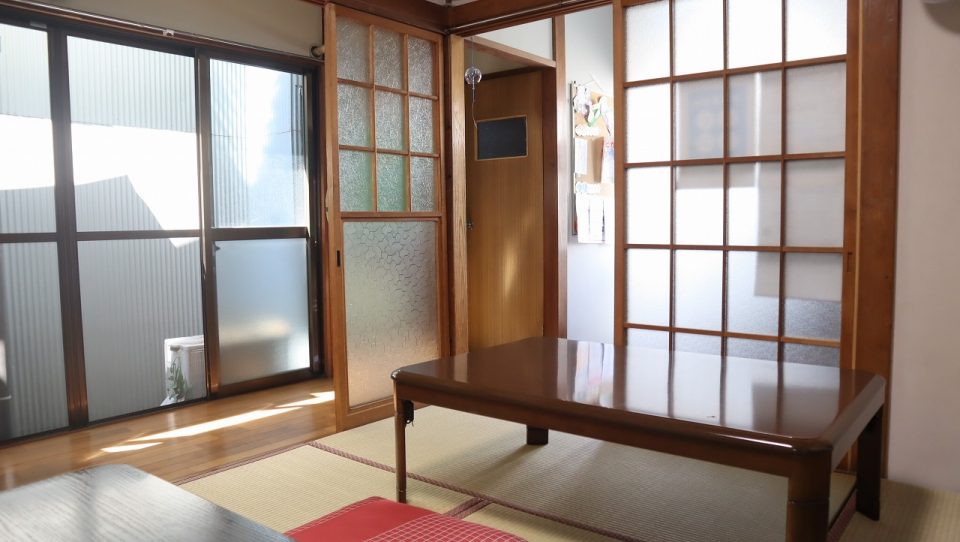 In September, Habitat Japan partnered with SC Johnson to repair a children's support center in Yokohama, Kanagawa Prefecture. The building, which looks like an old-fashioned Japanese house, has the comforting atmosphere of a grandmother's home. It was built more than 50 years ago and has been carefully maintained and managed, but it needed funding to address a safety issue.
The center serves elementary to junior high school children who come from families with a mother who is either chronically ill or too busy with work to take care of them after school. Ms. Furukawa, a staff member at the center, said, "Although we cannot be a replacement for their homes, the children who come to this center learn everyday skills that they would normally learn in their households. Our goal is to help the children acquire the ability to live, learn, and do their best through various experiences, which requires that we build close relationships with them. In the past, children living in an area of row houses or similar neighborhoods were often raised by the community. However, such environments have been on the decline. We aim to be a place where children feel safe and secure, like their grandmother's house. We listen to, stay close to, and support them simply and economically for the long term. It is important that the children connect with us so we can make them feel cared for." 
The children come to the center after school on predetermined days and spend time with the staff and volunteers. While there, they get help completing their schoolwork and learn daily habits, such as how to use chopsticks, greet people, and cook. Most importantly, they can experience a family-like atmosphere by having opportunities to play together. It is said that the accumulation of such experiences helps children develop self-esteem, problem solving skills, emotional health, and community responsibility.
Unfortunately, over the past few years, the center has been plagued by rats, creating an unhygienic and unsafe environment. Rat droppings have been found in the kitchen cabinets, and the children have been frightened when seeing rats eating the facility's food and hearing them scurry around. As such, exterminating the rats and preventing more of them from entering the building became the center's top priority. However, finding the funds necessary to hire an extermination service to install ultrasonic deterrents and fill entry holes throughout the building posed a serious challenge. 
With the support of SC Johnson, Habitat was able to fund the extermination of the rats and the repair of the dilapidated kitchen. When we visited the center on the day of the extermination, Ms. Furukawa said with a smile on her face, "Thank you very much. Now we can use the kitchen without fear. Children are usually very happy to share the joy of cooking and eating, and these experiences are important for them. After the kitchen is renovated and the pandemic is settled, I would like to resume monthly birthday parties for the children and make cakes with them."
Habitat Japan's orphanage and shelter repair projects aim to give children a foundation from which to build a more promising future so that they and their mothers can live better lives.

◆Back Numbers
2021.06.25 Habitat Japan, SC Johnson to repair shelter facilities in Yokohama
2021.04.01 New Orphanage Repair Project in Yokohama in Partnership with SC Johnson CO., Ltd.