Corporate Giving and Volunteer Engagement
Habitat for Humanity Japan works with corporate partners to help those vulnerable in need in Japan and overseas. Habitat Japan works with corporate supporters to promote your corporate social responsibility goals while making a lasting impact on the community. We also offer opportunities for corporate volunteer sessions in the metropolitan area of Tokyo. 
For more information please contact us at +81 3-6709-8780 or info@habitatjp.org. 
Support us 

Employees Giving/Matching Gifts
Habitat Japan is able to receive employee giving/corporate matching gifts. Each donor can also receive the tax deduction upon the request of the corporate for their individual commitment.

Habitat Japan domestic programs
Habitat Japan helps vulnerable individuals and families through our Project HomeWorks and Facility Repair program. Corporate supporters can directly help those people in need through donations and also corporate volunteers can help by helping with minor repairs of the orphanages and shelters in need.

Donations from campaigns
You can donate a part of the proceeds from the sale of your products or services. We are happy to discuss with you the possibility of organizing a campaign.

Support Habitat Youth Volunteers
You can support Habitat campus chapter youth volunteers by donating to our Youth Program. You can also help us foster young people by providing training sessions with Habitat and your corporate volunteers can help the young leaders as mentors.

Support Habitat Japan
Your unrestricted donation helps Habitat Japan to help launch new projects in Japan and enables us to provide sustainable housing support in Japan and overseas.

Support for Overseas Programs
You can support Habitat's overseas building volunteer programs, water, and sanitation support in Asian countries, and other programs that support housing and communities in various countries.
Corporate support / collaborations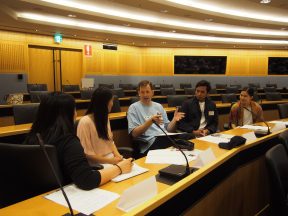 Goldman Sachs, Habitat for Humanity Japan's long-term supporter, assisted the youth initiative to cultivate young leaders. With their support, Habitat organizes an annual joint workshop and the employees mentor youth on how to achieve their goals of raising funds and awareness and to take concrete actions.
---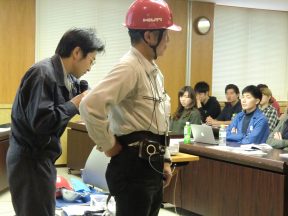 In addition to funding Habitat's Tohoku Disaster Response program through Hilti Foundation, Hilti Japan donated electronic power tools. Hilti Japan also supports Habitat's volunteer team leader training and the employees teach about safety issues to the leaders in the field.
---