Corporate giving
Increasingly, corporations and businesses are recognizing the value of corporate social responsibility programs in staff recruitment and retention. Partnering with Habitat is an excellent way to promote your corporate social responsibility goals while making a lasting impact on the community. Through myriad ways, we offer opportunities for corporate supporters to help build safe, affordable homes and strengthen communities.
Support us 

Employee giving
Every donation counts. Regular employee donations enable Habitat to build strength, stability and self-reliance through shelter.

Volunteer builds
Another way to give back to the community is for employees to join a one-day Habitat build. Contact us for more details.

Gift-in-kind donations
We welcome gifts-in-kind from corporations who wish to donate their goods and services.

Youth support
Mentoring youth is essential to create a better world. Donate your time to support Habitat Japan's campus chapters.

General donations
Your donation helps Habitat to build strength, stability and self-reliance through shelter in partnership with families around the world.

Designated donations
Designated donations are always appreciated. Habitat provides updates on the designated project on a regular basis.
Corporate support / collaborations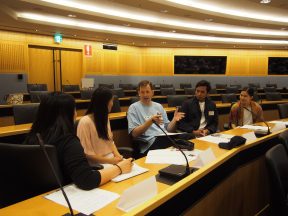 Goldman Sachs, Habitat for Humanity Japan's long-term supporter, assisted the youth initiative to cultivate young leaders. With their support, Habitat organizes an annual joint workshop and the employees mentor youth on how to achieve their goals of raising funds and awareness and to take concrete actions.
---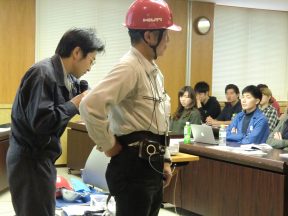 In addition to funding Habitat's Tohoku Disaster Response program through Hilti Foundation, Hilti Japan donated electronic power tools. Hilti Japan also supports Habitat's volunteer team leader training and the employees teach about safety issues to the leaders in the field.
---