One of Habitat Japan's missions is to support local communities. We have been working in the disaster-affected areas to repair damaged homes and facilities like community centers, which are necessary for community functions. In addition, we aim to improve the living conditions of those who are currently residing in homeless shelters or orphanages due to their various circumstances. Habitat strives to begin supporting the repairs of these facilities in full-scale starting Spring 2021.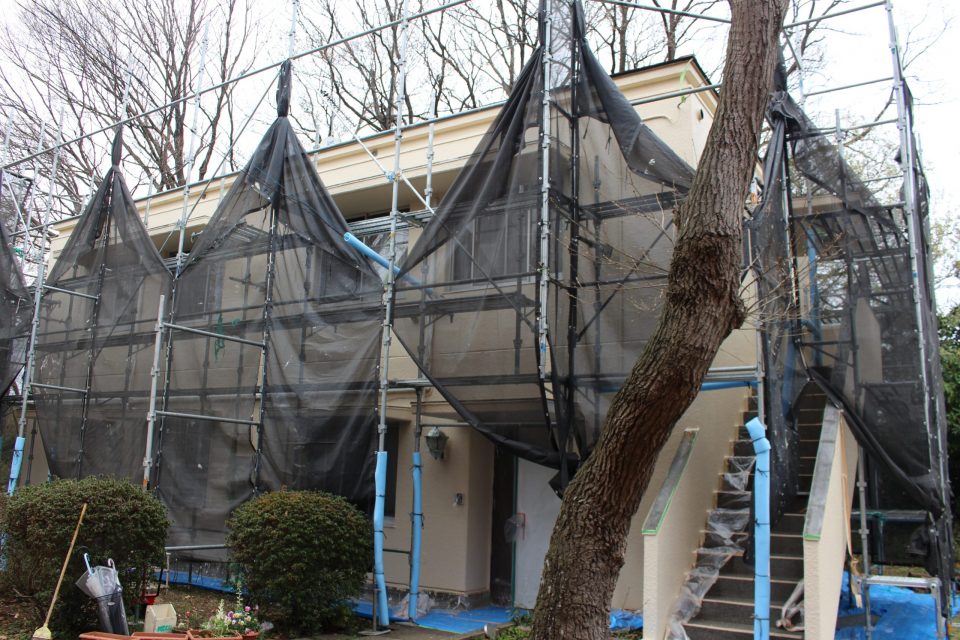 Orphanages are institutions designated by the Child Welfare Act to ensure a healthy upbringing for children, and they provide social care to children who do not have parents or who have been abused. Essential workers from those orphanage employees, are providing psychological and social support in order to nurture the children and foster their independence. An orphanage, a place the children spend their daily lives, have set certain standards. While the national and local governments have granted subsidies to fund large-scale repair and reformation of these facilities, simple repairs such as damaged caused by children hitting a ball, or damage occurring outside of the children's rooms, need to be managed by the orphanages, themselves.
One of the orphanages working on repair support this spring is Bott Memorial Home (Bott Home) in Tokyo. Since 2016, with the support of various corporates and the cooperation of employee volunteers, Habitat has been able to repaint the interior of the facility, and put up a lawn in the courtyard where children can play together.
Starting this spring, the outer walls of children's dormitory that have become damaged over the years, will be repaired. In addition to repairing damaged areas, Habitat will also be painting exterior walls that have not been touched since it was built over 35 years ago. Habitat strives to make appropriate repairs in order that the children living the dormitories can have a sense of security. 
After the state of emergency was lifted, volunteers from Amazon's Audible joined us on March 25th to help clear out the gutters that had accumulated dead leaves and other dirt. Since volunteers from Bott Home had to suspend their volunteer activities due to the COVID-19, this was an enjoyable time for them. On the 27th, Shingo Inoue, the ambassador of the Habitat's charity run "Home Run 2021," joined us. Shingo also lived in an orphanage when he was younger. While he was volunteering, Shingo shared some powerful words of encouragement to the other volunteers: "Let's aim to create a place where children feel safe."
In order to successfully support orphanages, volunteers from different corporates and organizations play a vital part in the process. Please support efforts made to repair and support orphanages so that as many children as possible can live in peace and safety. Click here to donate.