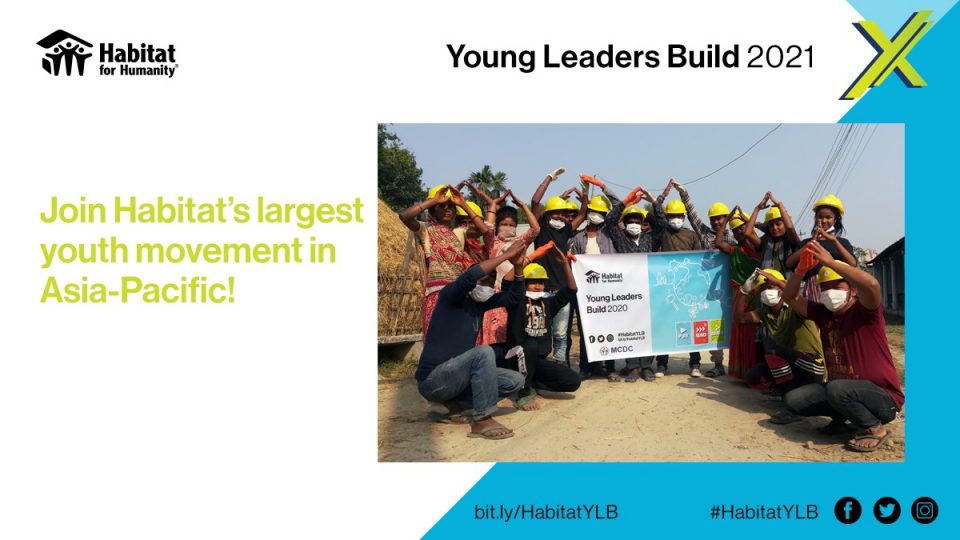 Habitat will hold its annual Habitat Young Leaders Build campaign starting with International Volunteer Day on December 5. This campaign consists of youth development activities across the Asia Pacific region between December and April. In Japan, this campaign typically involves various youth-led regional volunteer activities, including youth camps, fundraising events, Habitat Global Village volunteer program, and Project HomeWorks domestic housing support. In addition, Habitat Japan hosted a youth trainer course last year on February 12 and 13. This youth trainer course is one of Habitat for Humanity's youth development programs in the Asia Pacific region.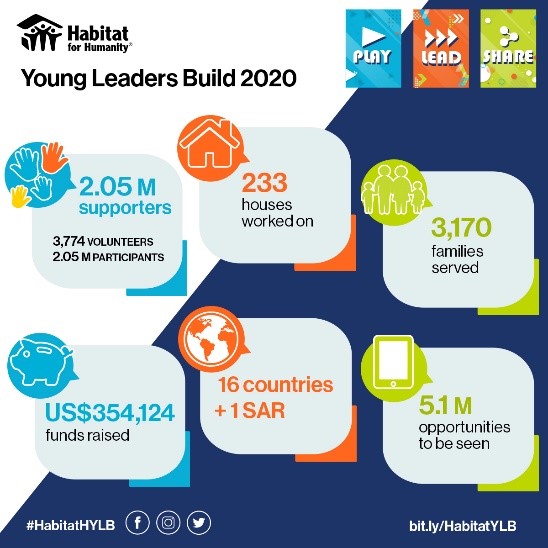 Last year's campaign supported 3,170 households throughout the Asia Pacific region of which youth were involved in the housing construction for 233 families. The campaign, which has supported 33,000 households to-date, will mark its 10th anniversary this year.
Similar to youth in other countries, youth in Japan were impacted by COVID-19 since the beginning of this year and are facing various restrictions such as virtual classes and limited volunteer opportunities. Despite the tough circumstances, our youth who belong to the campus chapters of Habitat for Humanity Japan are continuing to proactively recruit other members and participate in regional volunteer activities virtually to enable "a world where anyone can live in a decent environment."
Please refer here for details of the Japan campus chapter activities.
Please refer here for details of the Asia Pacitific regional youth activities.