Mekong Big Builds (MBB), Vietnam 2013 achieved its goal of 25 houses built for vulnerable families in Cho Gao District, Tien Giang province.

As young as 16 and as old as 81, the teams of international Habitat volunteers consisted of grandmothers, cancer survivors, students, professionals, retirees and life-long volunteers, including local logistical volunteers and the190 international volunteers who flew to Vietnam from Japan, New Zealand, Australia, the US, Cambodia, Germany, Singapore and China. They worked relentlessly side by side the future home partners to help Habitat Vietnam reach its goal of 1 week, 25 houses.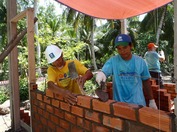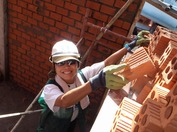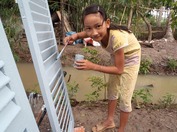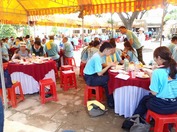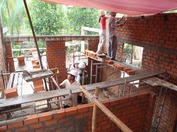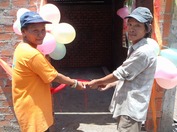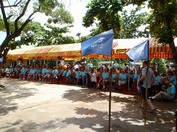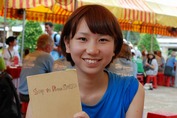 Noriko Nakayama from Japan, on her third Habitat build, is a 20 years student of International Relations and South East Asian Economics at Meiji Gakuin University in Tokyo. She was the leader of a 32-student team from Japan who built 3 houses. She especially liked the opportunity to meet people from so many different countries and hopes to be able to share what she learned from MMB with people in Japan.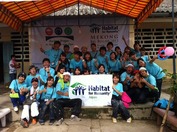 Build activities came to a close after an emotional and intimate house dedication ceremony held by the individual teams at the respective homes and a closing ceremony at the Hoa Dinh Primary School in Hoa Dinh Commune which operated as a base-site throughout the week. Among the event highlights were the handover of ownership titles to the now proud home partners and acknowledgement speeches by government partners. Also the volunteer teams, and Habitat Vietnam's staff alternated each other on stage with songs, dance routines and an especially daunting Haka dance by the New Zealand team. A Japanese team sang a Japanese song.

Huynh Nhi Ha, now a proud home partner, took the stage to deliver a heartfelt and moving speech. She once again thanked the volunteers, Habitat Vietnam and local authorities. She promised to do right by the kindness shown by providing a loving and nurturing environment to her children and by making sure they take full advantage of the opportunity received.


◆Related article
2012.09.20 Sri Lanka's Big Build Completes 24 Houses