Join Habitat Home Run 2021 as a Sponsor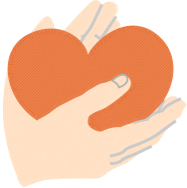 You can sponsor friends, family, and co-workers who are participating in Habitat Home Run 2021. By doing so, you will maximize the impact of their participation and raise more funds for Habitat Japan's orphanage repair projects.
You can choose how you wish to sponsor the runner. You may wish to donate based on every kilometer they walk or run or make a fixed donation amount. Your support will motivate them to go farther for a worthy cause.

How to Make a Donation in Support of a Runner
Please submit the donation amount below, and you will be automatically directed to the payment information page. Indicate the name of runner you are supporting in the remark section of the payment page.
*Your sponsorship is a donation for Habitat Japan's orphanage repair projects. Since Habitat Japan is a certified Nintei NPO, your donation will be tax deductible in Japan. Please email your Japan residential address to info@habitatjp.org for an official receipt.
Thank you for supporting Habitat Home Run 2021!